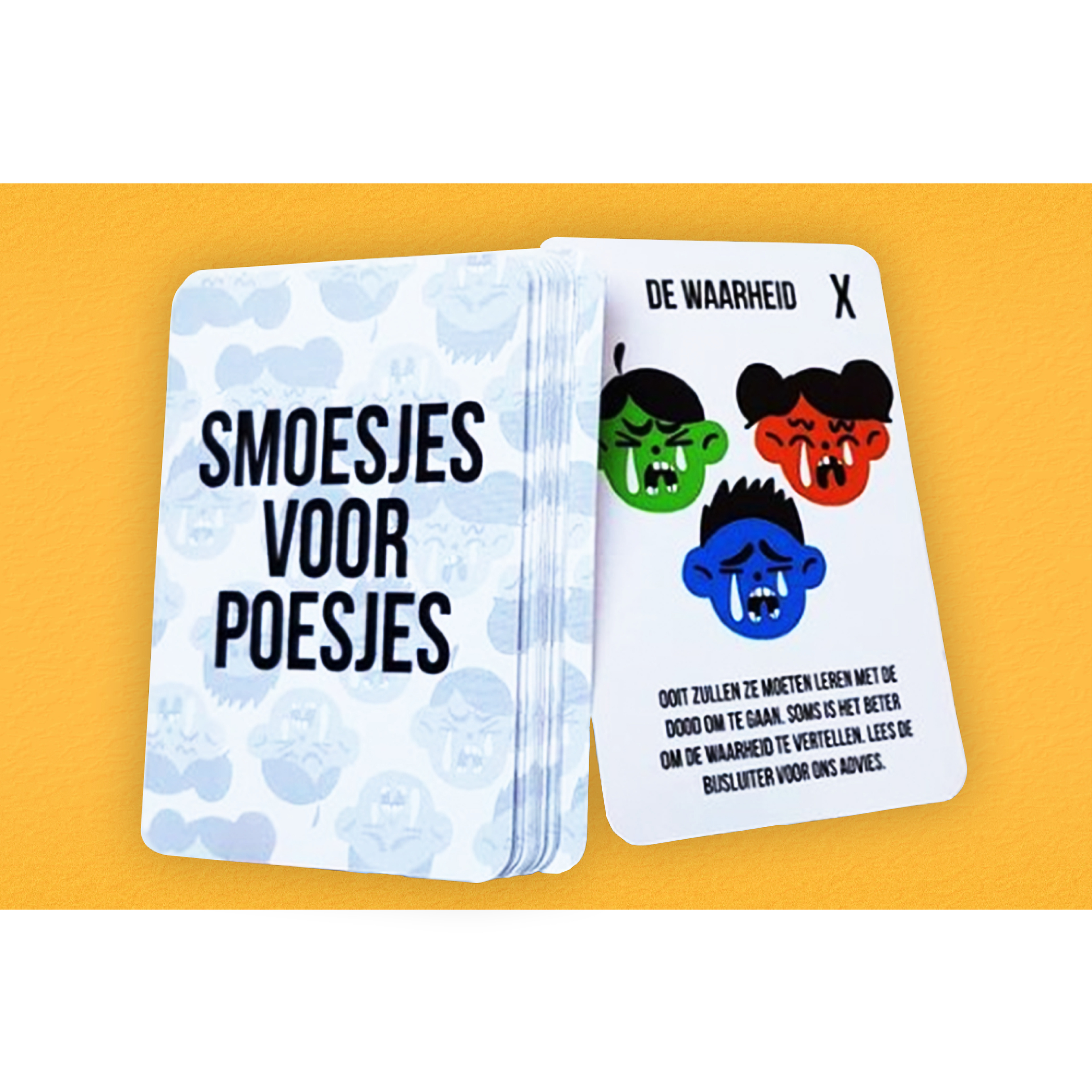 Smoesjes voor Poesjes is a small game created in collaboration with colleage illustrator Michelle Mol. We wanted to create a game for young adults considering parenthood to kickstart the conversation about death and how to explain it to children. We noticed a lot of parents feel the need to lie about it or to 'protect' their children from it. 
The game plays similarly to quartets or the dutch game 'pieten', with slight changes. It is designed in such a way that the cards with lies stack up and the final card is always angry children. 
Once you end up with angry children, you're able to read our advise on the topic, which is based on conversations with pedagogues, teachers and a child psychologist. 
The needs of every family are different and we emphasise that we do not condemn a parent either way.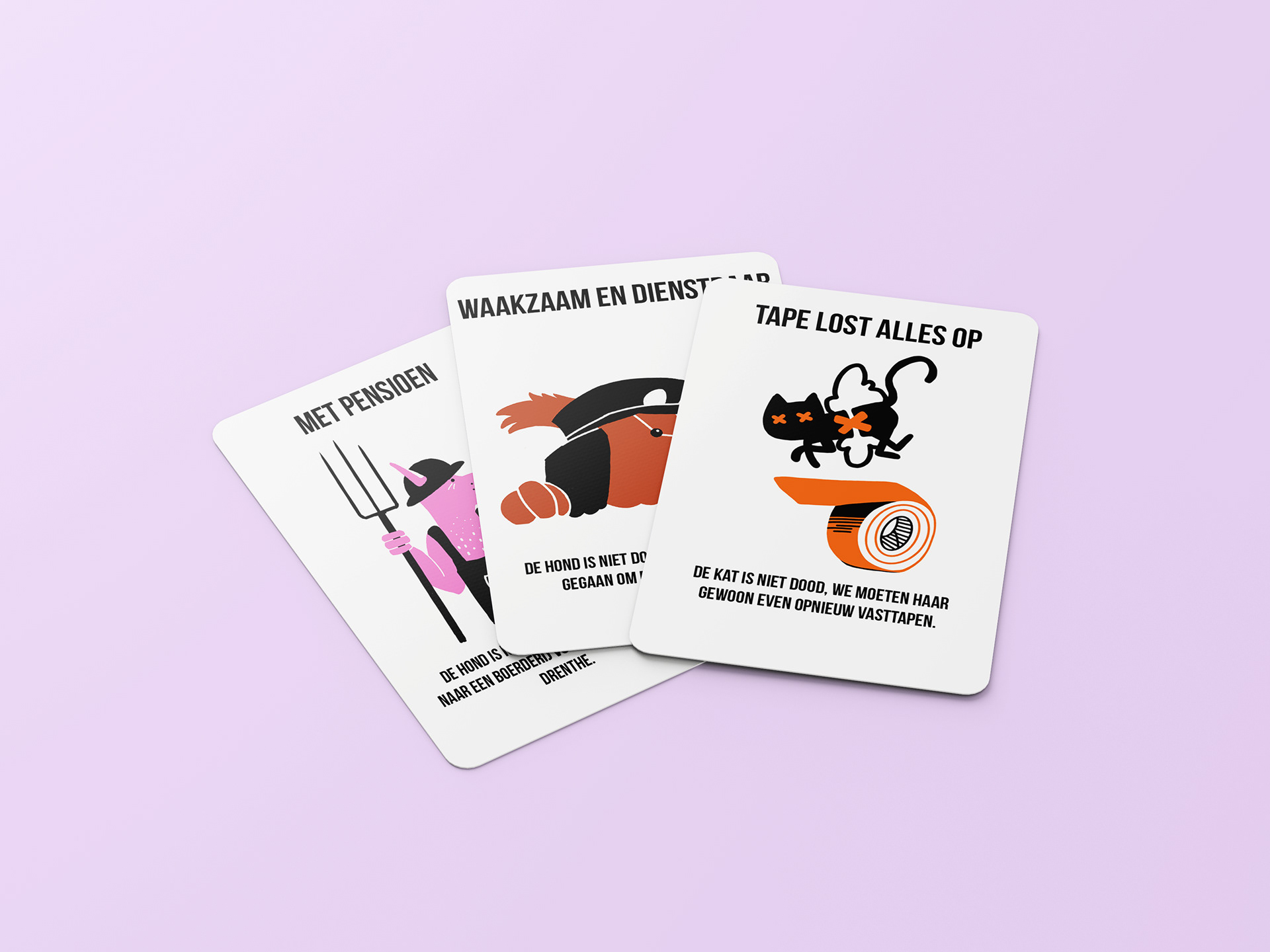 All of the cards featured in this project have illustrations based of other people's real expierences of their parents hiding the death of their pet, mixed in with a few references to dutch pop culture. 
My personal favorites are 'Glamping', in which a father told his daughter the cat opened a camping in France and 'Hollywoof', where a pair of parents told their kids their golden retriever went to Hollywood so she could become a film star like 'Lassie'. 
There is something endearing about these stories, but they're also obvious lies to children when they become a bit older.  What does that imply? Death is something for adults and that children should do be included in it. This might indirectly lead to a fear of death. 

Michelle and I were able to combine our skills and different knowledge to turn this into a succesful project. 
Our knowledge around games and game design was put to the test, as we really had to think about different mechanics and what they'd imply. We were gamefying a very specific goal, so it was important that the way you played reflected the essence of our message. 
Creating a style guide we could both work with was interesting as well. These creative decisions were essential for us to be working together on a uniform looking game. 
There's an English version of the game as well, but there's some intrecacies in the Dutch version that really elevate it to a higher level.