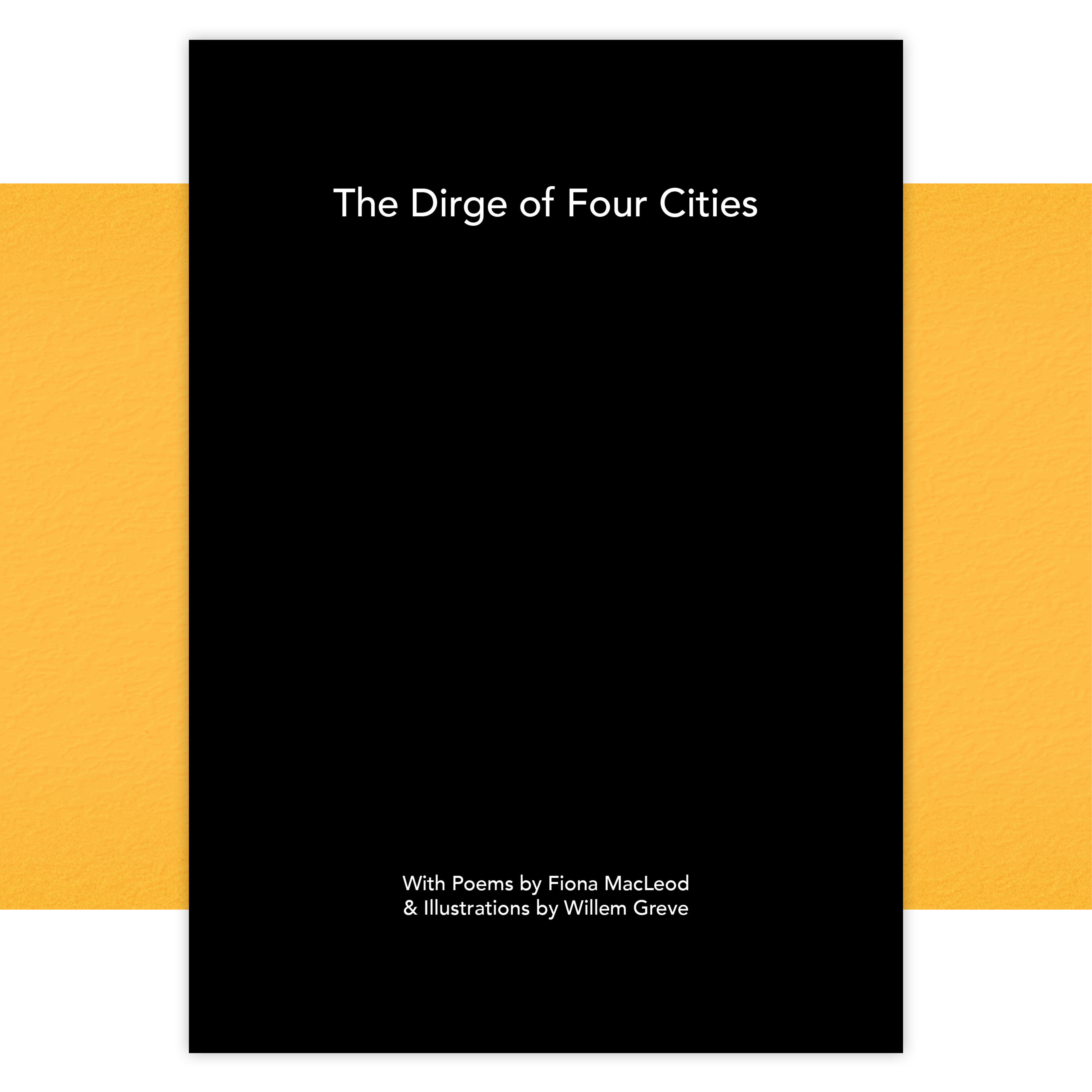 I have always had a love for poetry and in 2018 I finally decided to incorporate some of it in my work. 
Inspired by the poems of Fiona MacLeod's Dirge of Four Cities I created a small zine with four of these poems, accompanied by four large linocuts. 
Each poem describes one of the four cities that represent the elements and their spirits in Celtic Myth. I tried to illustrate the cities as they are written as well as evoke the same feelings the text of these poems do.